Amazon Hasn't Exactly Blown Up the Grocery Business Yet
The online giant has barely touched prices or anything else at Whole Foods.
By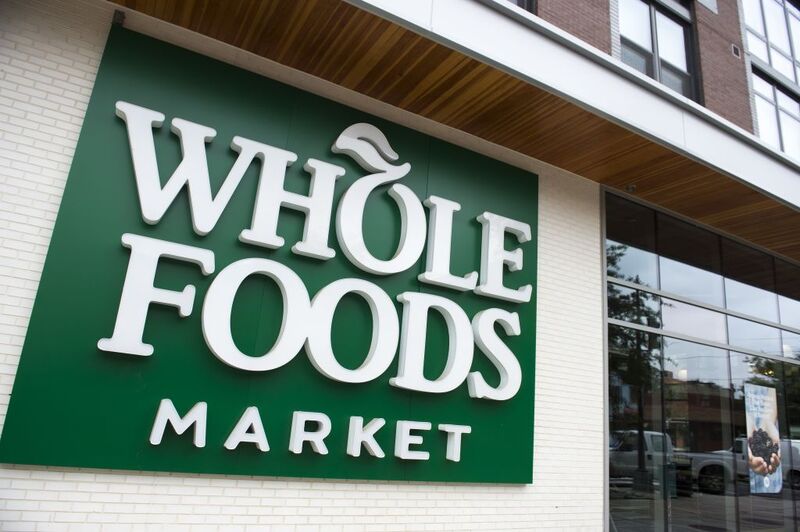 When Amazon.com Inc. splashed out $13.7 billion last year to buy Whole Foods Market, there were myriad reasons for traditional supermarkets to feel threatened.
High on the list of fears was that the e-commerce juggernaut would do what it had done many times before: slash prices aggressively to grab market share. Indeed, in August, Amazon cut prices on a selection of staples such as bananas and eggs and said more cuts were coming, a hint it was using this familiar playbook.
But roughly seven months after the Whole Foods acquisition closed, it's hard to argue Amazon has gotten very far in knocking down the grocery chain's "Whole Paycheck" reputation.
Analysts at Gordon Haskett Research Advisors have been periodically checking prices on a basket of more than 100 items at Whole Foods. Their latest study found that the price of the basket in March had barely budged since their last check in November, falling just 0.1 percent. The price of the basket is down a modest 1.2 percent from a check in August before the deal closed.
That's such a slight difference, I suspect many shoppers haven't even noticed it. Plus, the analysts found wide variation across product categories, with some prices actually higher in March than in November.
Again, the results varied widely by category. Rosero-Pena points out that Whole Foods organic produce prices were more than double those at Sprouts.
Sure, Amazon has added perks such as 5 percent back on Whole Foods purchases made with a Prime Rewards credit card.  And I have no doubt Amazon will keep chipping away at Whole Foods' prices, and at some point it may even take a dramatic step such as a nearly across-the-board discount for Prime members.
But, at least for now, Whole Foods is still the same old Whole Foods.
The pricing is the clearest example of the lack of meaningful change at the grocery chain, but it's not the only one. When you walk into a Whole Foods store these days, do you see any hint of Jeff Bezos's magic other than the small kiosk of Amazon gadgets? I certainly don't.
It matters that Amazon hasn't exactly stormed out of the gate with its Whole Foods transformation. For one, it's a reminder that industry watchers sometimes credit Amazon with superpowers it doesn't have.
It will take time for the online shopping giant to figure out the best strategy for the Whole Foods brand and how to take full advantage of its supply chain and storefronts. (Note to all the other industries Amazon is looking to disrupt, such as health care: Amazon-catalyzed change in your sector may not happen as quickly as you fear, either.)
And as Amazon takes its time to overhaul Whole Foods, it is leaves a lane open for its competitors, who have now had nearly 10 months since the deal was announced to gird for change.
The likes of Walmart Inc. and Kroger Co. have been aggressively expanding their store pickup and grocery delivery offerings during that time, making them that much better positioned to compete with whatever digital capabilities a combined Amazon and Whole Foods bring to the market.
And let's not forget: Whole Foods was a mess before Amazon bought it. Same-store sales had been declining. It had closed a small number of stores and was cutting costs to try to help its profitability. Activist investor Jana Partners was breathing down its neck, urging the chain to reassess everything from its labor scheduling to its procurement strategies.
Amazon does not simply have to turbo-charge Whole Foods' shift toward e-commerce. It has to solve a number of more basic problems, and the chain's reputation as a wallet-buster is just one of them.
Update: This story has been updated to clarify the cost difference between produce at Sprouts and Whole Foods.